Euro lll bargain full caffeine Hayabusas and GSX-R600s. Last chance to buy these iconic machines.
Last of the full Caffeine Sports bikes
Derogated Euro lll stock Suzukis. Not many left.
All Cupar new Suzukis come with registration & 12 months tax included, a full tank of fuel, Datatag Masterscheme security marking, 12 months AA cover, 36 months factory warranty, and our 30 day money back guarantee. Very limited stocks. Nowt but money taken out.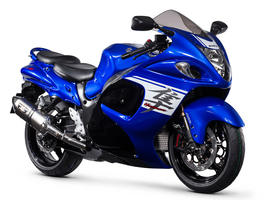 Z special Yoshimura Hayabusa with:
Yoshimura Hepta Force titanium carbon tipped silencers.
Our price £11995, save £744. Low rate PCP example:
Deposit £500, balance £11495, 36 payments of £198.05
Final payment & GFV £6498, TAP £14127.80, APR 7.9%
(4000 mile per year contract)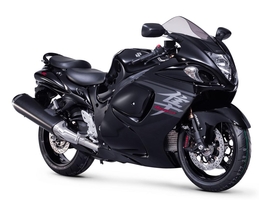 GSX-1300R Hayabusa AL7. Black or white. Limited stocks.
Our price £10995, save £744. Low rate PCP example:
Deposit £500, balance £10495, 36 payments of £168.79
Final payment & GFV £6421, TAP £12997.44, APR 7.9%
(4000 mile per year contract)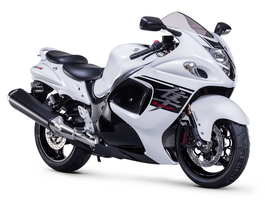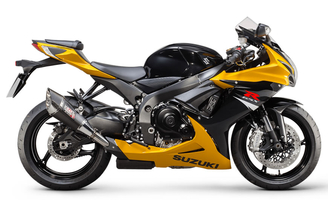 GSX-R600 L7, yellow/black or plain black. Very limited stocks.
Our price £8495, save £621. Low rate PCP example:
Deposit £500, balance £7995, 36 payments of £130.93
Final payment & GFV £4796, TAP £10009.48, APR 7.9%
(4000 mile per year contract)
Available on these models