Last chance bargain Euro lll Suzukis
Just a handful left full caffeine 2016 Suzukis at big discounts Pre-reg 2016 full fat Euro lll bikes. Cheaper than many year or more old used bikes. All these Suzukis will have three years factory warranty (from date of registration), and all our prices include a full tank of fuel, subsidised 1st service and our 30 day/ 500 mile money back guarantee.
Cheap PCP or HP finance available on all these Suzukis; please ask for a quote.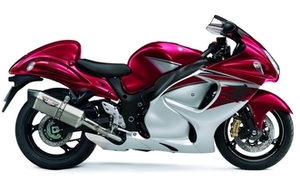 GSX-1300R AZ
Yoshimura special Hayabusa. One only, pre-reg December "66"
Our price £11295, saving £1444. Example low rate PCP contract.
Eg. deposit £1000, balance £10295, 47 monthly payments of £147.56
Final payment of £5850.00, TAP £13785.32, APR 7.9%
Contract based on 4000 miles per year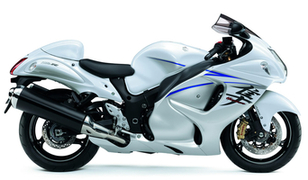 GSX-1300RA L6
Standard white Hayabusa. One only, pre-reg December "66"
Our price £10295, saving £1444. Example low rate PCP contract.
Eg. deposit £1000, balance £9295, 47 monthly payments of £124.49
Final payment of £5762.00, TAP £12613.03, APR 7.9%
Contract based on 4000 miles per year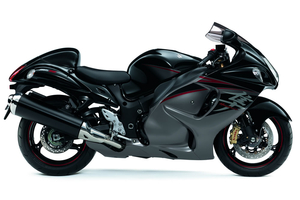 GSX-1300RA L6
Standard black Hayabusa. Two only, pre-reg September "66"
Our price £9995, saving £1744. Example low rate PCP contract.
Eg. deposit £1000, balance £8995, 47 monthly payments of £117.08
Final payment of £5762.00, TAP £12264.76, APR 7.9%
Contract based on 4000 miles per year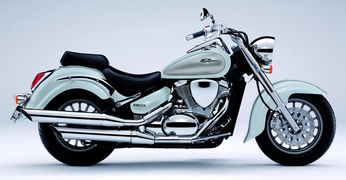 The Intruder C800C. One only pre-reg 16.
Our price just £6495, save £941. Why buy used?
Example low rate PCP deal. Eg. deposit £500, balance £5995
36 monthly payments of £99.71, final payment of £3528.12
TAP £7617.68, APR 7.9%
Contract based on 3000 miles per year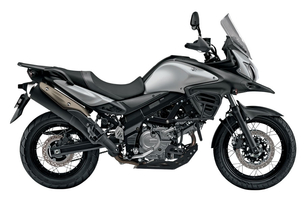 XT version of the fabulous V-Strom DL650
One pre-reg September "66" silver at £6295, save £1441
Example low rate PCP deal. Eg. deposit £1000, balance £5295
35 monthly payments of £78.57, final payment of £3563.00
TAP £7391.52, APR 7.9%
Contract based on 4000 miles per year