Akrapovic & Yoshimura special edition GSX-S1000
When the 2021 model GSX-S1000 came out last year we were pretty well blown away by its performance and handling. Aggressive looks are already there from the factory but we've created two very special bikes here.

Both bikes are priced at £12,795 and are currently available on 2.9% APR PCP finance and 0% Hire purchase with a 50% deposit.
PCP example -
Bike price - £12,795
Customer deposit - £1,500, balance £11,295
36 monthly payments of £157.22
Optional final payment of £6,419
TAP £13,578.92
APR 2.9%

50% deposit required for hire purchase offer -
Bike price - £12,795
Customer deposit - £6,400
Amount of credit - £6,395
36 monthly payments of £177.64
TAP £12,795
APR 0%
Low deposit HP available @ 2.9% APR over 36 months
Extras for the Akrapovic edition are:-
Akrapovic titanium end can with carbon heat shield
Suzuki genuine seat cowl
R&G Tail Tidy
Meter visor
Custom rider seat
Special custom Akrapovic graphics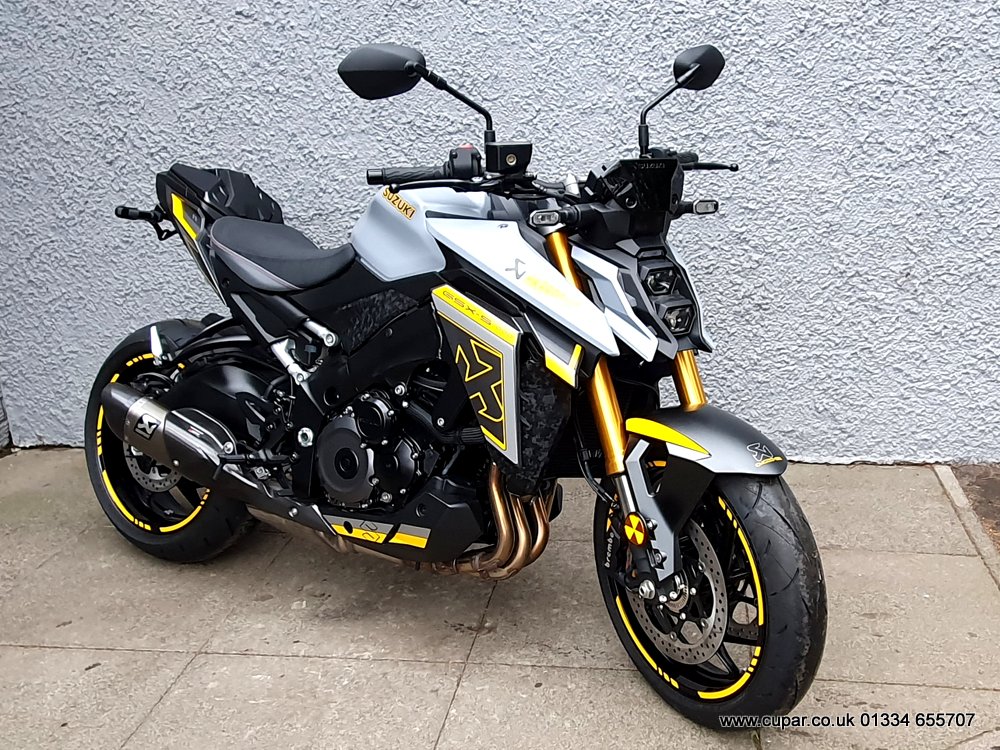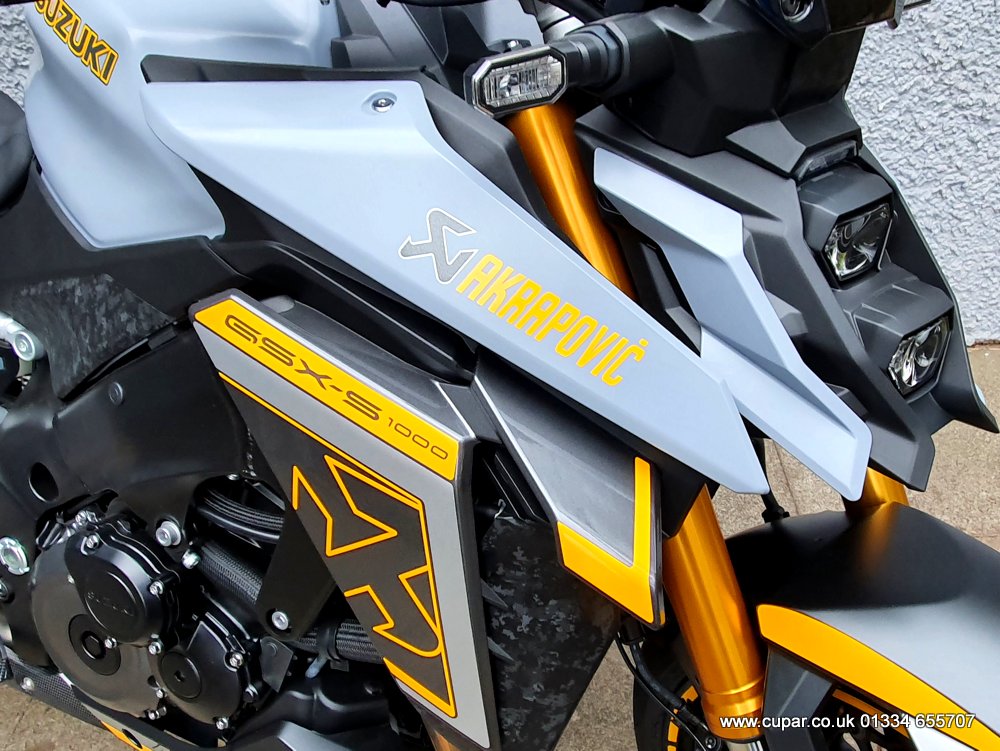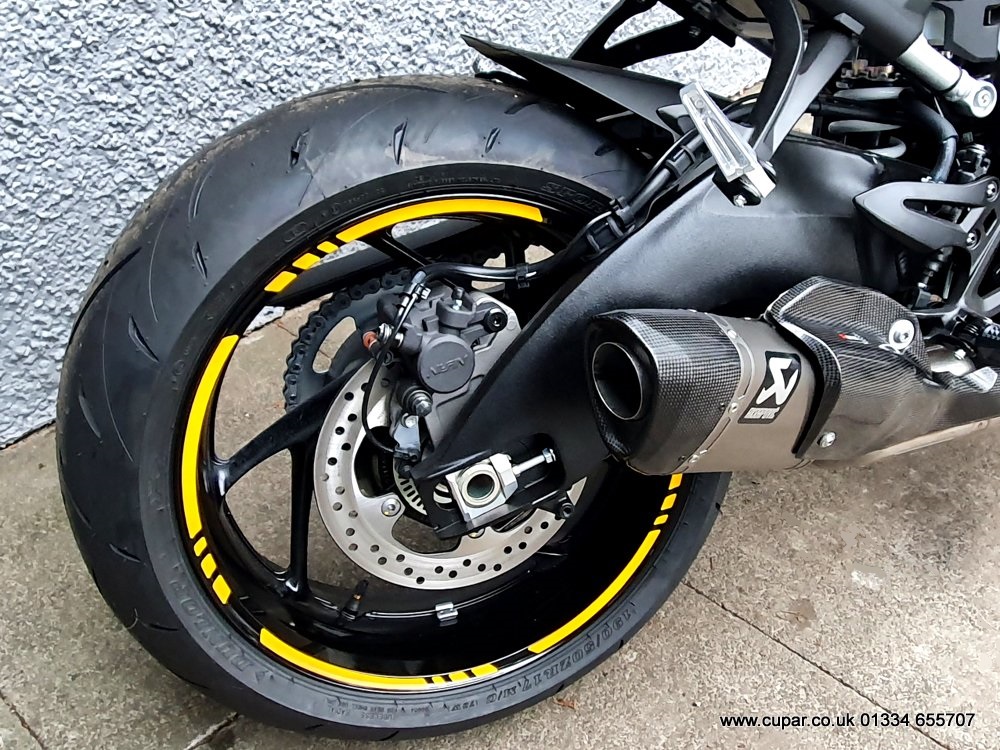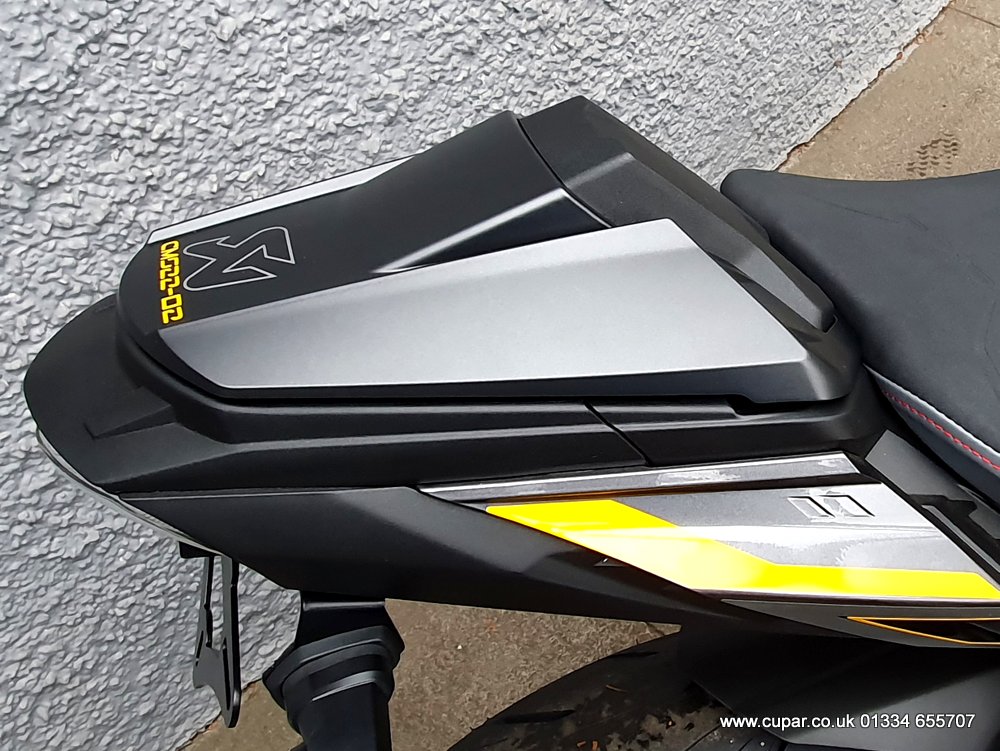 Extras for the Yoshimura edition are:-
Yoshimura R11 stainless steel end can
Suzuki genuine seat cowl
R&G Tail Tidy
Wheels painted gold
Special Yoshimura graphics